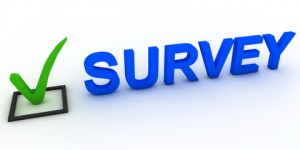 2018 Friends of West Mill Creek Annual Member Survey
This year, member comments centered on trail improvements, safety, new planting, adding seating, and additional conveniences.  Here are all the comments we received and our response:
Q#1:  What projects do you think should be undertaken for the future?
Trail improvement:  "We need gravel on the path from the entrance to the creek.  It is always muddy" ** "Finish the stone path on the creek side of the park"  ** "Pathway repair to encourage people to stay on the paths and protect the park." ** "Replace the upper rock path after the board walk with smaller, more dog friendly rocks.  I find myself avoiding the rock path, and walking on the side.  My dog does also."** "Adding new stones to low-lying muddy are near wooden walkway."
Our response:  We will continue to work with the Township on trail issues.   With respect to the large less comfortable stones on the path at the far side of the park, the Township has found that trying to finish off paths using the fine gravel works on level paths but does not work on slopes, where gullies develop.  We don't have an alternative at this time.  However, we have found that shoes with thicker soles help.
Planting:  "Work with Township to replace fallen trees" ** "Continue planting to reduce mud and improve wildlife habitat." ** "I love the Ellens' recent idea of planting flowers at the base of the Mill Creek Dog Park sign—perhaps pachysandra or something that might stay lush year round." ** "More planting of trees and shrubs, especially in the riparian area." ** "Additional plantings for beauty and muddy area control, especially for repairing the riparian area."**"I think a simple solution to the super-marshy lowland area in the middle of the loop is essentially making it a "bioswale".  Essentially water sucking vegetation that can be bought cheap and en masse.  This will serve to dry out the area and help keep some mud off the more adventurous dogs." ** "Consider other areas where wildflower seeds can be spread to make the park rich in cool plants and flowers." ** "For immediate gratification, more flowering native plants would be nice.  However, a wiser investment would be planting trees as recommended by the speaker from Longwood Gardens at the annual meeting."  **"Continued work to even better control the flooding problem would be great."
Our response:  One of our top priorities is to continue ongoing planting efforts to reduce mud, replace tree cover, and enhance the wildlife habitat.  We will soon be doing planting under the Dog Park sign as well as in the wildlife garden, riparian areas, and the boggy areas.
Safety: "There are a few spots that dogs can get out of the park too easily.  A "false" path leads up to that busy road.  Can it be blocked or fencing put in at the top of the path?  Also there is a rock and dirt pile high enough for a dog to climb and reach the road near the entrance." **"More protective fencing in areas above creek to keep dogs in if they cross over creek and climb up towards the squash club, and anywhere to make it completely closed in and safe." **"Do you suppose there is anything we can do as a group re the intersection of Old Gulph and Mill Creek Roads?"**"Can anything be done to counter the parking lot break-ins?  Could donations pay for a camera system–or is that not likely to be effective?"
Our response:  Regarding park fencing, the path that leads up to Mill Creek Road is a Bridlewild Trail and cannot be blocked off.  As to the rock/dirt pile near the entrance, we have been discussing this with the Township for some years and there is some concern that excavating the pile will destabilize the wall.  We are thinking of trying to plant a thick hedge around this area that would discourage dogs from running up there.  We take dog safety seriously and in the past we added the entrance gate and extended existing park fencing for this reason.   But unfortunately WMC Park cannot be completely fenced.  We are planning to post signage that provides a warning to help ensure that all park users understand this.  For those who cannot rely on their dog's recall skills, there is a completely fenced dog park area at Rolling Hill Park.
** Regarding the intersection of Old Gulph and Mill Creek Roads, we contacted our Commissioner, Dan Bernheim.  Dan contacted Officer Michael Sullivan, who deals with traffic issues at the L.M. Police Department, on our behalf.  Officer Sullivan has told us that traffic signs and signals are subject to both Federal and State regulation.  Under those regulations, neither traffic volume at the intersection nor incidence of relatable crashes qualify the intersection for an added stop sign or other traffic control device.  He also told us that studies have shown that stop signs put up where people don't expect them can actually cause more accidents than they prevent.  So — added traffic signals at Old Gulph and Mill Creek is not an option for us at this point.  Be cautious at the intersection!
**Regarding parking lot break-ins, we will run this idea by the township, but regretfully we think the most effective option is not to leave valuables in your car when visiting the park.
Seating:  "Big stones for sitting at each stream entrance spot."
Our response:  We are all for this idea and will actively try to find additional sitting stones.  (Turns out that rocks of the appropriate size are getting very difficult to find—last year we visited several quarries and found a total of two suitable stones which we placed at The Deep/North Beach.)
Additional conveniences:  "Water station—fountain and dog water spout" ** "A hose to spray muddy dogs at the parking lot" ** "Addition of hose and spray nozzle at park entrance to wash off muddy pups!"
Our response:  Unfortunately, running water in the park is impracticable at this time.
Hygiene:  "Some persuasive educational approach to encourage dog owners to pick up their dogs' poop–even when it's off the path (since it goes into the watershed).
Our response:  We have created a brochure on this subject that is available at the kiosk and on our website, and we issue reminders at our annual meeting and in our annual newsletter.  We are very concerned about this and would welcome suggestions that would further address this issue!
Q#2:  Any other comments or thoughts you would like us to consider?
"Love the stones at the North Beach." **  "I LOVE THIS DOG & PEOPLE COMMUNITY!  THANK YOU."  ** "We are appreciative of all the efforts that are being made on behalf of the Park."  ** "Thank you all very much for creating a sanctuary for dogs and their humans.  We are all most appreciative." ** "Thanks for all that you do for people and pets!" ** "Thanks for all you do!"
Our response:  Thanks for the positive feedback – and we agree it's all the dogs and all the people together as a community that makes our park so special.