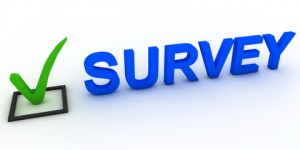 Thanks to the 23 Friends of WMC members who responded to our survey.  The survey asked our members to rate the importance of various possible and current projects on a scale of 1 to 5, with 5 being the most important.  The survey also solicited any and all additional ideas and comments.  We averaged the ranking numbers for each project, and the results are:
Number one on the charts is trail improvement, which earned a solid "5" on our scale.
Tied for next in importance to our members were the Wildlife and Respite Garden, and improvements to the parking lot. These projects each earned an average of  "4" from our survey respondents.
Additional benches and beach seating stones each received a "3" ranking.
Comments and ideas included on the survey forms were as follows:
"More and better walking paths"
"Additional trash cans at far end of park or by water"
"Fill in and grade mud areas along stream"
"Would absolutely prefer more beach stones instead of the white plastic chairs. The wooden walking path at upper end was very well done and very helpful."
"Dog activity equipment?"
"Improve drainage so there is less ponding."
" Improve fence by road to right when you're facing the respite area. Dogs sometimes get out where the stone wall is low."
"Keep dogs on leash in garden part, shrubs won't grow with pee. Fabulous job, tremendous achievement of people coming together."
"Dog parties!"
"Encourage natural brush/plant growth."
" Resurface parking lot."
"Daffodils and iris along the creek would be nice. Thanks to the Ellens and others for their leadership and energy."
"Fencing off park entry so dogs don't wander onto parking lot on their own and unattended. Thanks for all your efforts to improve our habitat!"
"Mud remediation!"
"I sincerely appreciate all the hard work, time and effort dedicated to this organization. The park looks so much better and the garden is a work of love from so many people"